Tickets and Reservations at the Langley Playhouse
There are several options of booking seats for our shows. We recommend the "Buy Online" method as the best way to obtain the show dates and times you want. Remember to familiarize yourself with all the details about ticketing, check-in, and seating at the Playhouse, which appear further down on this page.
GOOD
Reserve by Phone
CALL 604-534-7469
Listen to the greeting
Leave
Message

All calls recorded
No Callbacks or
Confirmations
No Live Operator

BETTER
Reserve
Online
Use this and
Receive eMail
Confirmation
Pay at
Box Office
Cash/Cheque

Integrated
within the
Box Office
Administration System
Preferred!

BEST
Buy
Online
Purchase
Confirmed
Tickets
Instantly
Print at Home
Bring to Show

Integrated
within the
Box Office
Administration System
Preferred!
The Langley Players reservations system is heavily reliant on the honour system. While changes in life's schedule are inevitable, please try to fulfill the commitment to your reservation. We appreciate learning of any changes or cancellations as early as possible. There is no standby list to draw upon if attendance changes, so we are left with empty seats when patrons don't show up.
The Box Office opens 1 hour before show time. Individual show tickets are not issued, but if you have Brown Paper Tickets, Season Passes, Gift Certificates or comps, please bring them with you. Simply check in at the Box Office when you attend your selected performance. Payment can be made by cash or cheque only, when you arrive for the show. **Groups of seven (7) or more are required to prepay for the reservation.**
All Shows take place at:
Langley Playhouse
4307 - 200 Street, Langley, BC
Curtain Times
Thursday, Friday, Saturday - performances begin at 8:00pm
Sunday Matinee - performances begin at 2:00pm.
**We recommend you arrive at least 1/2 hour before showtime.
---
Welcome! The stage awaits...
Thanks for your interest in attending shows at the Langley Playhouse. Our cozy auditorium only has 79 seats available per show. That means only 79 tickets to the best value in live local entertainment today! Since most of our productions experience many Sold-Out dates, a confirmed ticket to a Langley Players production is often a hot commodity. Here is how to get yours. But first, a bit of ticket info:
Without doubt, the best way to obtain tickets is to choose the Buy Now! option. You end up with a prepaid ticket that is confirmed and integrated into the Langley Players reservation system. Brown Paper Tickets administers our online ticket sales. When available, you can buy a Season Pass there as well.
A great ticket value is the Langley Players Season Pass. The cost is $45, which entitles you to attend each of the 3 shows in our season.* To show our gratitude for your support, we admit Season Pass holders into the auditorium to choose their seats prior to non-pass holders. To buy a Season Pass, please make reservations as you normally would, but advise us that you would like to purchase a Season Pass. We'll have it ready for you when you come to the show, and you can pay for it at that time. Remember, our box office only accepts payments by Cash or Cheque.
It's always a good time at the Langley Playhouse. Our dedicated actors, designers, craftspeople, and support personnel are thrilled that the community consistently fill the seats with enthusiastic support!
(*our season runs from September to June – each pass allows for 1 attendance per show.)
Everyone must have a reservation, including season ticket/gift certificate holders. We've had season ticket holders come to performances without a reservation, leading to our having to turn them away at the door. Please choose one of the options outlined above to book your tickets and ensure your seat is reserved.
Your reservation will be held until 15 minutes prior to showtime. If not checked in by then, the booking may be released to those waiting in line. When you reserve seats please ensure that you come and use them, or kindly call to advise if you need to cancel. Ticket sales are our primary means of continuing to bring live theatre to Langley and we hate to turn people away. Your understanding is appreciated. Unfortunately, no-shows do occur, so in the case of a sell out, please feel free to come to the night of your choice and stand by for tickets.
Additional Information
Making Reservations by Phone
Call our Reservation Line at 604-534-7469 and follow the directions of the Answering System. Our message includes show information, up-to-the-minute news, Sold Out dates, and other details about the Langley Playhouse.
To avoid disappointment, please provide the reservation line with all required information: the performance day and date for which you are booking; your name; number of people in your party; and your phone number. Please let us know how many Season Passes or Comp Tickets will be used when you check in at the box office.
Please note, Due to the volume of calls and the volunteer nature of our system, no return calls will be made unless there is a problem with your reservation. Your call is recorded like conventional voice mail, and is also sent to our email inbox, where it becomes a record within the reservations tracking software. We get every call! There is no person answering that line; there is no direct telephone line to the Langley Playhouse.
Click the link to visit our Online Reservation Form. Just fill in the info and submit your request. We will follow up with a confirmation email. Pay for your tickets when you arrive for the show. (Cash or Cheque only.) Tickets booked through this form, or requested via phone or email, are accepted on the honour system. Please contact us as early as possible if there is a change to your reservation. Some 'Sold Out' performances have empty seats due to a booking not showing up. When a show sells out, we decline further ticket requests, and have to turn people away. When those empty seats occur, while we would like to have made a sale on those tickets, we are most disappointed in that someone may not have been able to see the show as a result.
Getting Confirmed Tickets Right Away at Brown Paper Tickets
Confirmed tickets/reservations are available through our online payment processor. From the event page, the Brown Paper Ticket site will easily step you through selecting your tickets, choosing a delivery method and checking out. Note: the process does involve selecting a performance date, so be sure to make the correct one. Refunds are only issued for up to 24 hours after purchase.
Insider's tip: You don't need to have a Brown paper Tickets account to buy tickets.
Insider's tip: Avoid confusion: Choose the "Print At Home" option, review the details, and bring your ticket to the theatre.
Phone: You can even call them. Real people are standing by 24/7 to take your ticket purchase. No machines! 1-800-838-3006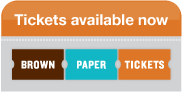 PLEASE NOTE: Requests submitted by our online form, or by email, are NOT considered confirmed until you are contacted by return email. Please keep in mind that confirmation may take up to 48 hours to complete during a show run, or longer before the show has opened. Reservations made by telephone ARE considered confirmed. We will only call you back if there is a problem. Due to the volume of calls and emails, and the volunteer nature of our system, reservation requests are taken in the order received, and honoured if seating is available at that time. Responses, if required, may take up to 48 hours. Your patience is appreciated.